I finally did it - I finished my first pattern!
I already had many notes for different patterns. But I decided to start with this one for many reasons. I hope you like it, too!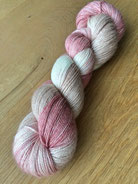 The design was inspired by the wonderful Wertstückchen yarn I totally fell in love with. It is soft and smooth and just a dream of a yarn. Alpaca, Silk and Cashmere. No need to say more. On top of the great quality there was this amazing colour, which was hand-dyed by the indie-dyer Wertstückchen (selling her yarns on facebook, in case you want to look for your own "Wertstückchen"). The colour is called Ballerina and I can not imagine a name that could suit it better. I used to dance ballet for something like 15 years and the yarn just seemed to take me back to those times. I could nearly smell the ballet school, the pointe shoes and the tutus again...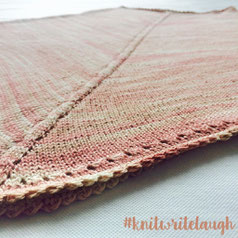 So I started off with thinking about what garment would be suitable for the yarn, what would meet my expectations.
I already knitted two ponchos, but in a really warm quality. And I thought a poncho in a lighter quality is a perfect garment for the whole year. I imagined it flinging around me while walking, being wrapped around me when cold. The poncho should be plain enough to allow the colour gradient to impress. With some details that could match the ballerina style, that were a little bit romantic yet classic. So I chose a plain and simple pattern, added small details like cables, eyelets and a scalloped edge. Et voilà! C'est mon poncho que va flatter chaque ballerine...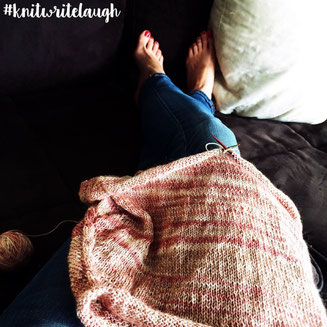 BALLERINA is not the first design I created and of course not the first pattern I knitted. But it is the first pattern I designed from the start and wrote down in a proper way. I first started with the German "Strickmuster" - German is my language and it is easier to start off that way. But I had to realize there is a difference in creating a design, putting down notes - and putting it in a form that every knitter will understand... And of course I wanted some nice design for the pattern as well!
When finished, I published the German version on my website and on Ravelry. And you know what? I got mails, especially from knitters in the USA and Canada, who gave me brilliant feedback on my design. They told me they can not wait for the English translation... Can you imagine how much these mails thrilled me? (Thank you so much for your friendly and lovely messages!)
So I started immediately on the English translation which was more difficult than I imagined. It is one thing to understand English knitting patterns or to write English texts. But to write a proper pattern in English was a completely different thing I had to realize. I am sure it will get easier with every further pattern and I already learned a lot from this one.
So this goes to all knitters who read my patterns: If you find any mistakes or any details that are difficult to understand, please let me know. I really need this feedback to get better and to improve my patterns. Thank you so much!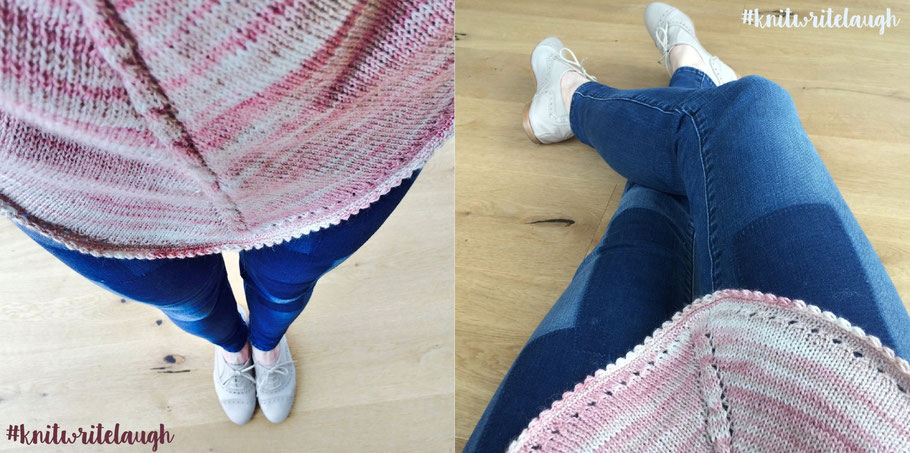 So why did I choose BALLERINA to be my first pattern?
It was my last knitting project and so when writing the pattern down I was very close to knitting procedure.
It is a wonderful garment for springtime - so you can just wear now (so better start knitting today ;) ).
The pattern is not too complicated - great for creating one for the first time.
Ballet has been a big part of my life so this has a very personal touch for me.
But the main reason: I totally fell in love with the yarn and the design. And what could be better to start with than something you are completely convinced of?
I hope you enjoy knitting my pattern! If so you are very welcome to give BALLERINA  a rating on Ravelry.
Thanks - and knit on, knitters!