Since last week I have a co-worker. I can not even believe it! Of course I knew I could not handle all the tasks by myself. So I decided to hire someone who is responsible to present my knitting designs and my projects to you. It is obvious this can not be handled by anybody. I needed someone with attitude and grace, with a sense for beauty and style.
Of course you will not find somebody like this just anywhere. So I started my search at a place where you can find simply everything: the internet. And believe me or not, it took me just a few clicks to find my perfect co-worker, my first employee, colleague and model. I just knew it when I first saw her: she was THE one.
So I immediately ordered her online and it just took two days until she arrived at my house.
Ladies (and of course gentlemen!), please welcome: Emma!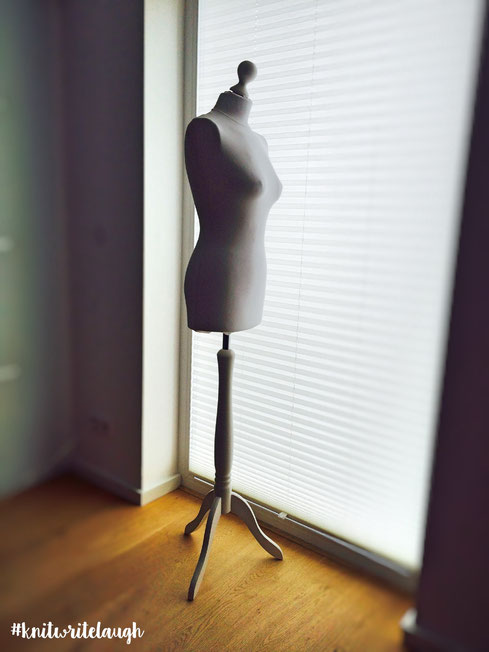 Yes, I know, she might be a bit inflexible and take a more passive role in my business... But she will sure do a great job presenting my knittings with pure elegance! ;)
Therefore I wanted to give her a name that justifies both her role and her looks. Emma. It is a classic, plain and beautiful. International, works in all different languages and countries (in fact I recently read an article that predicted that Emma will be the most common name worldwide). In Germany, Emma is a name that is very popular both in the granny and the youngest generation - and I hope to reach the knitters within all these ages. So Emma might also be a synonym for someone you like...
My dummy doll is an important and valued member of team #knitwritelaugh now. Happy you are here, Emma!